ALPINE INE-S960A 6.1INCH NAVIGATION AV UNIT
Description
Reviews (0)
More Info
Product Description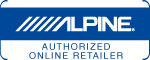 The INE-S960A answers all your entertainment needs with a DVD player, AM/FM radio and iPod/iPhone/USB connection, all via the brilliant 6.1" LED backlit screen. Built-in Bluetooth Plus provides audio streaming and full hands-free operation with access to phonebook and advanced functions. Plus, premium navigation provides high resolution maps with live traffic updates, text-to-speech, 3D landmarks, fixed speed and red light camera alert, 4WD off road maps and an enhanced POI database.
Alpine sound tuning is now more comprehensive than ever before, to achieve stunning audio accuracy in your vehicle. A step-by-step process guides you from start to finish customising your listening experience specifically to your car – from the cabin space, to speaker size, right down to the fabric of your seat. The included Bass Engine SQ, 9-Band Parametric EQ, Adjustable Crossover, 6-Channel Time Correction, Media Xpander and even a selection of preset EQ allow for further expansion and customisation to each individual vehicle and listening experience. Additionally, the Alpine TuneIt app allows you to create and share sound tunings or search, download and rate sound tunings created by other Alpine TuneIt users.
Source selection is easier than ever with the new Alpine easy key button which allows the user to quickly switch from navigation to AV. The direct phone button provides swift access to calling, phonebook information and even voice control functionality. What's more, whilst on the navigation screen a quick glance to the bottom shows what you are listening to, thanks to the new music information feature ensuring you can give the road your full attention.
WVGA screen technology delivers ultra-high-resolution for stunning image clarity and vivid colours. Plus, Visual Enhancement technology provides a clear picture and amazing contrast in very dark or bright scenes. This is the best display panel Alpine has ever offered.
Technology
The USB connection provides seamless access and playback of your audio content stored on your iPod® or iPhone®. It also lets you enjoy the convenient playback of MP3/WMA/AAC audio files stored on USB media devices such as memory sticks and portable hard disc drives. What's more, Alpine's quick search function provides easy file and folder search, as well as alphabetical ordering and DRM10 (Digital Rights Management)* compatibility.
Technology
Whether you have an iPhone or Android Smartphone, Alpine gives you full control of Pandora Internet Radio from your dash. Connect through USB or stream wirelessly, and enjoy your favourite Pandora channels with easy Thumbs Up/Thumbs Down buttons, Quick search features, and even the ability to create a new Pandora station and bookmark your favourite tunes on the go.
Technology
The 3D display mode with 3D landmarks brings a greater perspective to your navigation guidance. With the identifiable landmarks you can easily confirm your location and orientation at a glance.
 Technology
Alpine makes your driving experience safer and stress free. The selectable voice guidance gives you attentive instructions including spoken street names, so you keep your eyes on the road when navigating.
With hundreds of thousands of POI's (Points of Interest) at your fingertips, you're sure to find the nearest petrol station, restaurant, shopping centre, bank, and much more. Plus, you can store up to 100 user POI's.
Technology
When approaching a fixed speed camera and red light camera you are alerted to the location with an icon and warning sound. Plus, speed limit and school zone alert helps you drive safely.
Features
6.1" WVGA LED Touch Screen Display
DVD/CD/DivX3.0/MP3/WMA/AAC/VCD/SVCD Playback
Made for iPod / iPhone via USB
50W x 4 High Power Amp
Pandora: iPhone link, BT link
Bluetooth Built-In
Bluetooth Audio Streaming
Idling Stop Support
9-Band Parametric EQ
6-Channel Digitial Time Correction
Easy Sound Tuning
Alpine Easy Key Button (NAVAV)
Navigation Built-In
WVGA High Resolution Anti-aliasing Maps
TMC Live Traffic Updates
4WD Off Road Maps
MapCare 3 Year Updates
3D Landmarks
3 x 4V Pre-Outs
AUX Input (Optional KCE-250iV required)
RCA Camera Input
Video Out (AUX) for RSE Compatibility
Touch Panel TV Control Ready
Steering Wheel Remote Ready
Wireless Remote Control Ready
Specifications
MONITOR SECTION
Screen Size: 6.1″
LCD Type: Transparent type TN LCD
Operation System: TFT active matrix
Number of Picture Elements: 1,152,000 pcs. (800 × 3 × 480)
Effective Number of Picture Elements: 99% or more
Illumination System: LED
FM TUNER SECTION
Tuning Range: 87.5 – 108.0 MHz
Mono Usable Sensitivity: 9.3 dBf (0.8 μV/75 ohms)
50 dB Quieting Sensitivity: 13.5 dBf (1.3 μV/75 ohms)
Alternate Channel Selectivity: 80 dB
Signal-to-Noise Ratio: 65 dB
Stereo Separation: 35 dB
Capture Ratio: 2.0 dB
AM TUNER SECTION
Tuning Range: 531 – 1,602 kHz
Usable Sensitivity: 22.5 μV/27 dBf
USB SECTION
USB requirements: USB 1.1/2.0
Max. Power Consumption: 1,000 mA
USB Class:

USB (Play From Device)/
USB (Mass Storage Class)

File System: FAT16/32
MP3 Decoding: MPEG-1/2 AUDIO Layer-3
WMA Decoding: Windows Media™ Audio
AAC Decoding: AAC-LC format ".m4a" file
Number of Channels: 2-Channel (Stereo)
Frequency Response*: 5-20,000 Hz (±1 dB)
Total Harmonic Distortion: 0.008% (at 1 kHz)
Dynamic Range: 95 dB (at 1 kHz)
Signal-to-Noise Ratio: 100 dB
Channel Separation: 85 dB (at 1 kHz)
* Frequency response may differ depending on the encoder software/bit rate.
CD/DVD SECTION
Frequency Response: 5 – 20,000 Hz (±1 dB)
Wow & Flutter (% WRMS): Below measurable limits
Total Harmonic Distortion: 0.008% (at 1 kHz)
Dynamic Range: 95 dB (at 1 kHz)
Channel Separation: 85 dB (at 1 kHz)
Signal system: NTSC/PAL
Horizontal resolution: 500 lines or greater
Video output level: 1Vp-p (75 ohms)
Video S/N ratio: DVD: 60 dB
Audio S/N ratio: 100 dB
PICKUP
Wave length:
Laser power: CLASS II
GPS SECTION
GPS Reception frequency 1575.42 ±1 MHz
GPS Reception sensitivity -130 dB max.
BLUETOOTH SECTION
BLUETOOTH Specification Bluetooth V2.1+EDR
Output Power +4 dBm Max. (Power class 2)
Profile:

HFP (Hands-Free Profile)
OPP (Object Push Profile)
PBAP (Phone Book Access Profile)
A2DP (Advanced Audio Distribution Profile)
AVRCP (Audio/Video Remote Control Profile)
GENERAL
Power Requirement: 14.4 V DC (11–16 V allowable)
Operating temperature: -20°C to + 60°C
Maximum Power Output: 50 W × 4
Weight: 2.12 kg

Audio output level:
Preout (Front, Rear): 4V/10k ohms (max.)
Preout (Subwoofer): 4V/10k ohms (max.)
CHASSIS SIZE
Width: 178 mm
Height: 100 mm
Depth: 165 m
NOSE SIZE
Width: 170 mm
Height: 96 mm
Depth: 11.5 mm
Due to continuous product improvement, specifications and design are subject to change without notice.
The LCD panel is manufactured using an extremely high precision manufacturing technology. Its effective pixel ratio is over 99.99%. This means that there is a possibility that 0.01% of the pixels could be either always ON or OFF.